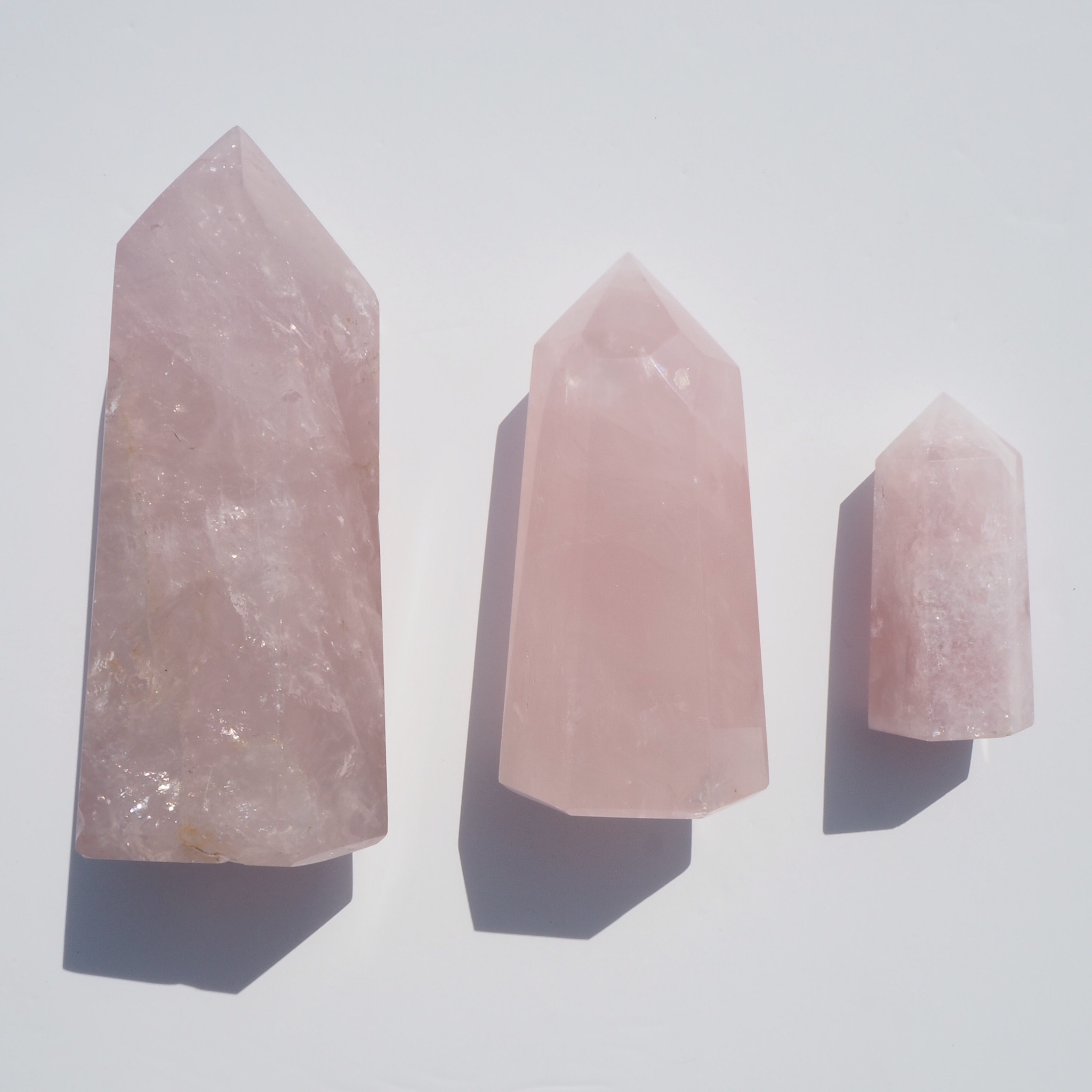 ROSE QUARTZ POINT
The famous 'love stone' is an obvious choice when you're looking for the one but it will ultimately guide you to love yourself and break down the barriers to receiving love. It teaches us about compassion and forgiveness. Because no matter how much someone adores you, you've gotta be feeling yourself.
These Rose Quartz points are ideal statement pieces. Keep one on your altar, by your bed, anywhere that you want to bring some love in.
Source: Madagascar
Size: Small 6 x 3 cm / Medium 9.5 x 4.5 cm / Large 12 x 5 cm
Please select your Rose Quartz point from the options below.