CLEAR QUARTZ CLUSTER TEALIGHT HOLDER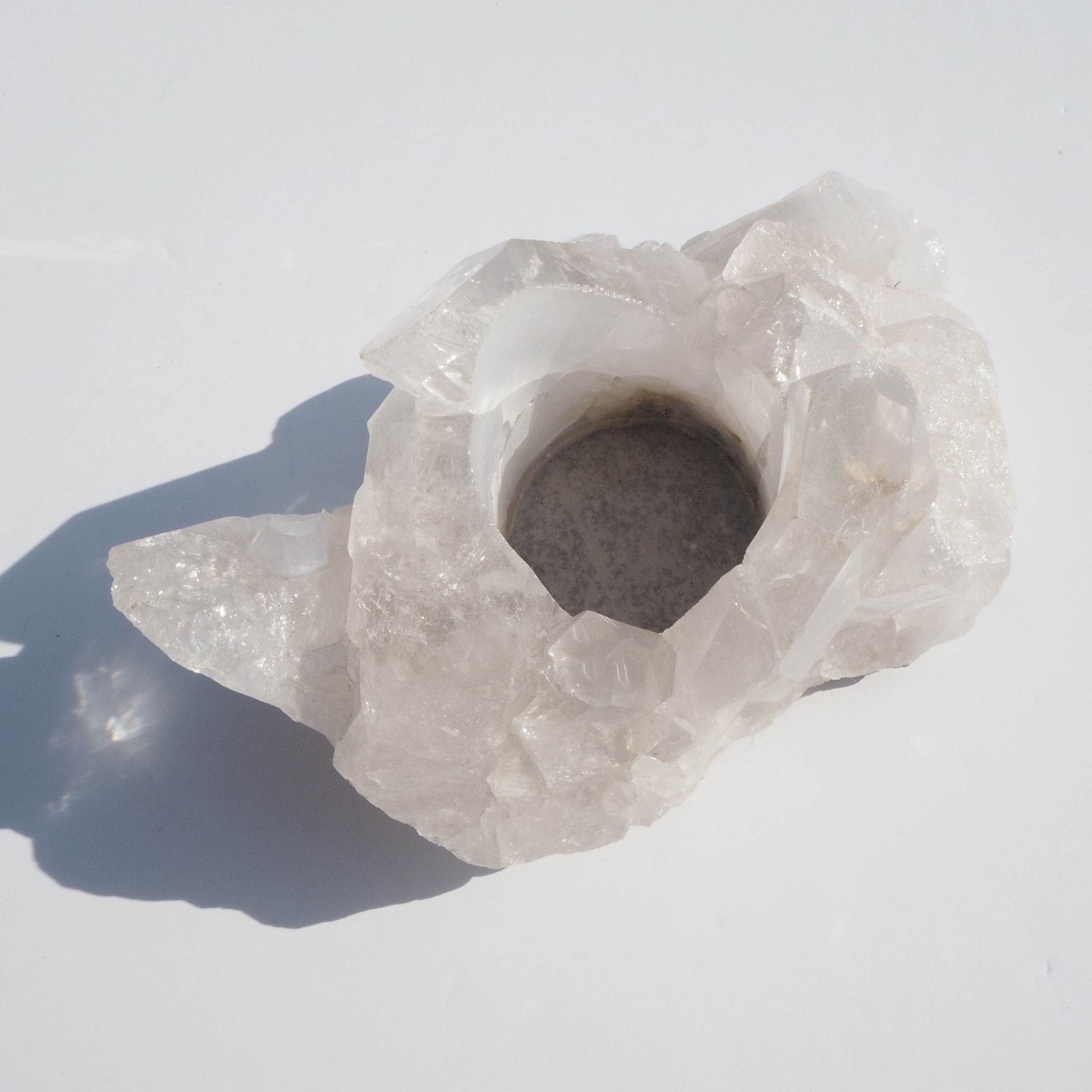 CLEAR QUARTZ CLUSTER TEALIGHT HOLDER
Clear Quartz is known as a master crystal because of it's power to amplify, store, focus, transform and transmit energy. It can cleanse your energy, balance chakras and energise your mind, body and spirit. Helps you to let go of the past and make space for something new. It's an ally for fresh starts and new beginnings.
This Clear Quartz tealight holder can be used to brighten up the energy of any room and to help to cleanse your energy from the day or past experiences. Place a tealight in the crystal and as you light the candle, say your intention. It could be something like, "the path to abundance, success and happiness is clear for me".
Size: 12 x 6.5 cm
Source: Brazil
You will receive the Clear Quartz cluster pictured.